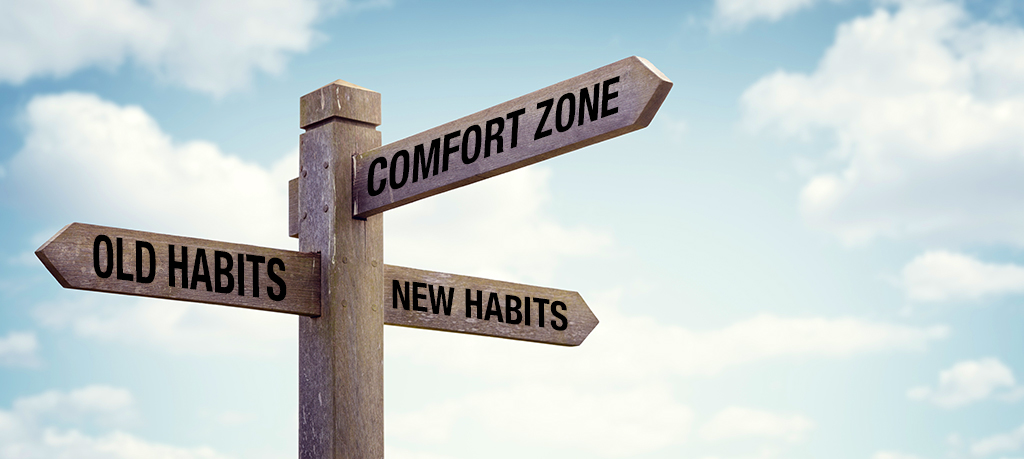 Raise your hand if you absolutely love the thrill of trying something new and regularly step out of your comfort zone.
Did you raise your hand? If so, you're probably one of the few—an early adopter who's willing to throw caution to the wind and brazenly take on new products, adventures, and challenges.
The rest of us, well, we're over here safely in our comfort zone, probably wearing leggings, an oversized sweatshirt, and fuzzy house shoes (or whatever makes you the most comfy).
"Let's be real — nobody is looking to change their behavior. Humans are a race of habit formers, and we are notoriously slow to adopt new ones." –Adam Padilla, President and Chief Creative Officer, Brandfire Creative Agency
This is important for brands to note when developing and launching a new product to the market. Sure, there are going to be people who are willing to try brand new, unheard of products (see early adopters above), but most people fall back to human nature, which is to trust in the familiar.
"Many new businesses set out to create a new habit, where the smarter move would be to leverage an existing habit and have consumers try your product instead of one that they already use."
Unless your name is Apple, you'd be hard-pressed to launch a previously unknown product and people come out in droves to buy what you're selling. Instead, brands who want to successfully launch a new product must build a bridge from what your consumers are already doing to what you want them to do.
But how do you create this bridge?
When our brains are hard-wired to trust the familiar, offering up a new product can be tricky. So instead of expecting consumers to step out of their comfort zone, let's bring the comfort zone to them.
If you want to turn old habits into new preference for your brand, visit our Brandwashing page or call 205-403-3100.