Get Your Brand's Name in the Big Game.
When it comes to the Super Bowl, there's one new element that's just as important as the TV screen everyone's watching—the other screen everyone is watching.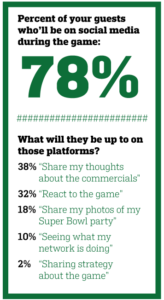 Social media has become an integral part of the Super Bowl party—from gathering party inspiration on Pinterest to inviting guests via Facebook to reacting to the game in real-time on Twitter. In fact, a new study by Influence Central found that 78% of fans will be busy on social platforms while the game is on.
Social media gives brands the opportunity to make a big play, even without a $4 million commercial spot. Remember the power outage during the 3rd quarter of Super Bowl XLVII? Oreo was quick on their feet with a response that took advantage of the lull while no one was distracted. Their tweet, "Power out? No problem." attached to an ad with a lone Oreo in the spotlight amidst a field of black showing the line, "You can still dunk in the dark," went viral immediately.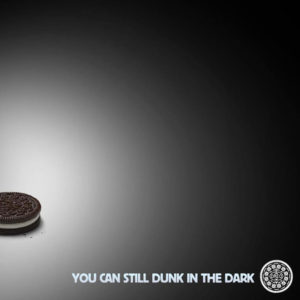 Consumers will already be engaged and ready to interact, so the big question for the Big Game is: how can your brand utilize social media to get in the conversation and get their attention?
Check out the full article "How Social Media is Likely to Affect the Kind of Super Bowl Party You Have:"
http://www.adweek.com/news/advertising-branding/how-social-media-likely-affect-kind-super-bowl-party-you-have-175566
Check out "How Oreo Won the Marketing Super Bowl with a Timely Blackout Ad on Twitter:"